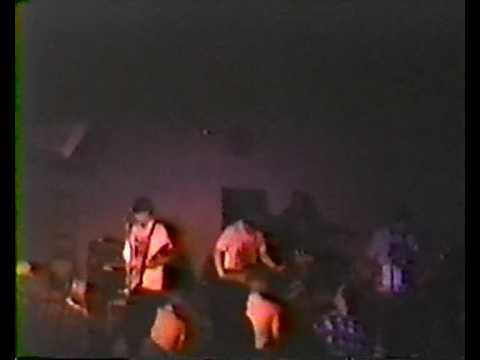 Como grupo referente del contrapunto de guitarra, para la historia siempre quedará Television, para mí siempre lo hará Polvo. Sus tres primeros discos forman un ascendente complejo de Rock avanzado y creativo, que comienza en 1992 con el (más que) prometedor "Cro Crane Secret", ve aumentada la consistencia cualitativa en el arrollador "Today Active Lifestyles" del 93 y termina el ciclo con "Exploded Drawing". Tres discos de inhumana interacción guitarrera, actitud experimental, y retorcidas e inverosímilmente memorables estrofas en voz de un cantante único y distinguido en su simplicidad.
En "Exploded Drawing" se amplían las texturas de las guitarras, añadiendo otros instrumentos para dar variados toques orientales, y se mantiene la conjunción colectiva, la creatividad detallista y la cualidad de hacer canciones imprevisibles, que pueden dar un giro en cualquier momento.
El miembro de Shellac Bob Weston produce el disco dando claridad a cada detalle, como enseñando con un microscopio cada intrincado sonoro del grupo.
Casi todas canciones del disco son excepcionales y se pueden añadir al exigente canon de lo mejor de Polvo, pero sobresalen "Feathers of Forgiveness", por ejemplificar la dinámica discontinua del grupo, "In This Life" por ser una introducción llana a su estilo de canción y "When Will You Die for the last Time in My Dreams", épico cierre de once minutos con un estribillo gritado hasta el éxtasis.
Recomendado: si te gusta Sonic Youth, Dinosaur Jr, Chavez, etc

Janoexpo
buffer....